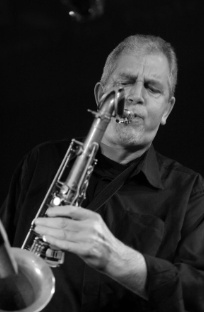 Geboren in Montrose, Scotland. Gründungsmitglied der Average White Band (1971-1983). Die Band landete mit "Pick Up The Pieces" einen Welthit.
Molly Duncan spielte unter anderem mit:
Ray Charles
Marvin Gaye
Chaka Khan
Tom Petty
Eurythmics
Eric Clapton
Chris Rea
Buddy Guy
The RTL Allstars
Incognito
& many more.
Er benutzt ein Selmer Mark 6 Saxofon, Guardala 8 star Mundstück und Rico Jazz Select 3m reeds.
Weitere Projekte bei denen Molly Duncan zu hören ist:
"Knee Deep" with Tim Cansfield (Guitar & Vocals), Arden Hart (Keys & Vocals), Tony Mason (Drums), Otto Williams (Bass), Neil Sidwell (Trombone), Klaus Wangorsch (Trumpet)
"Four on the Floor" with Martin Feske, Christoph Hillmann and Stefan Rademacher
"Funkified" with David Rebel and the Münster Mob
"Xaver Fischer Quartet"
"The RTL Allstars" with Martin Ernst and the family
"Jim Mullen Quartet" with Jim, Paul Harrison and Stu Richie (in Scotland July 2009)
"The Hammond Brothers" with Sebastian Netta, Andreas Kissenbeck and Martin Feske
"The Voyagers" with Ralf Heinrich, Walther Uhling, Leo Henrichs, Thomas Brill
"Supercharge" with Albie Donnelly
Cold Sweat & The Horny Horns